Transport of the Brm. 1.
Finally the Bioremediating Missile (Brm. 1.) also known as the world's largest seed bomb is a fact. This fully biodegradable missile is one of his kind. The Brm. 1. is an unique project constructed out of wood, hemp textile, clay, dong and linseed oil.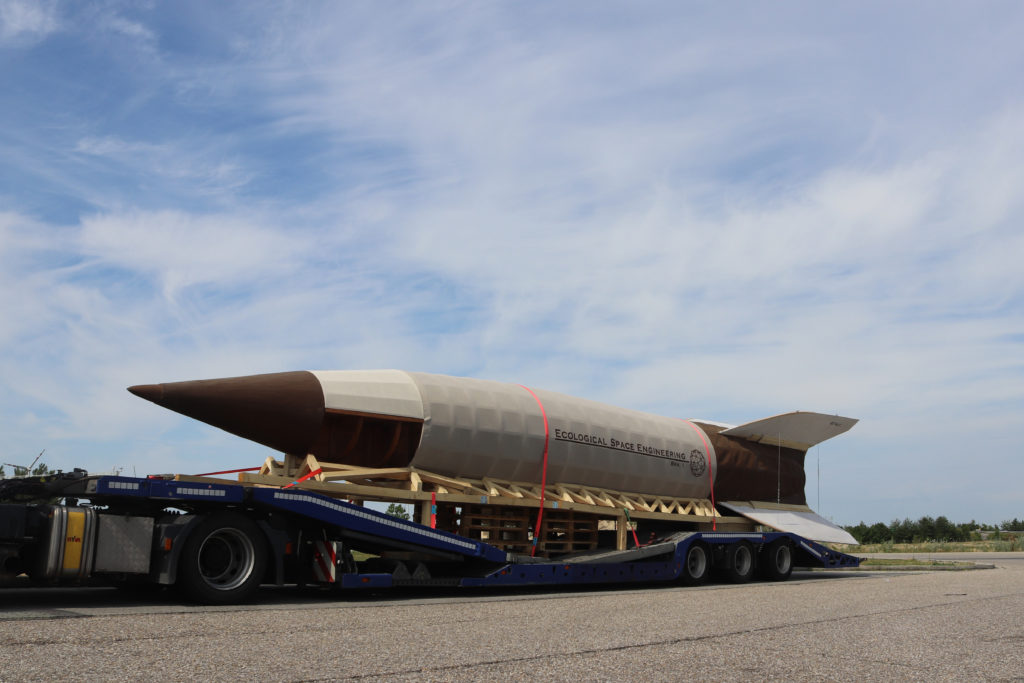 We have spent the past two years building an object in shape of a V2 rocket.
The name actually betrays its content, the "Bioremediating Missile" is filled with seeds, spores and nutrients such as water and minerals. Our company engages in speculative design to improve the quality of life on Earth. The Missile is therefore a symbol of the state of the world and refers to the ecological crisis, technology, war and the role of humans. We have set up a branch of Ecological Space Engineering in Romania and manufactured the object over there.
The highlight of the project and part of the artwork is transporting the Bioremediating Missile from Romania to the Netherlands, open and completely exposed throughout the 2.000 km. journey.