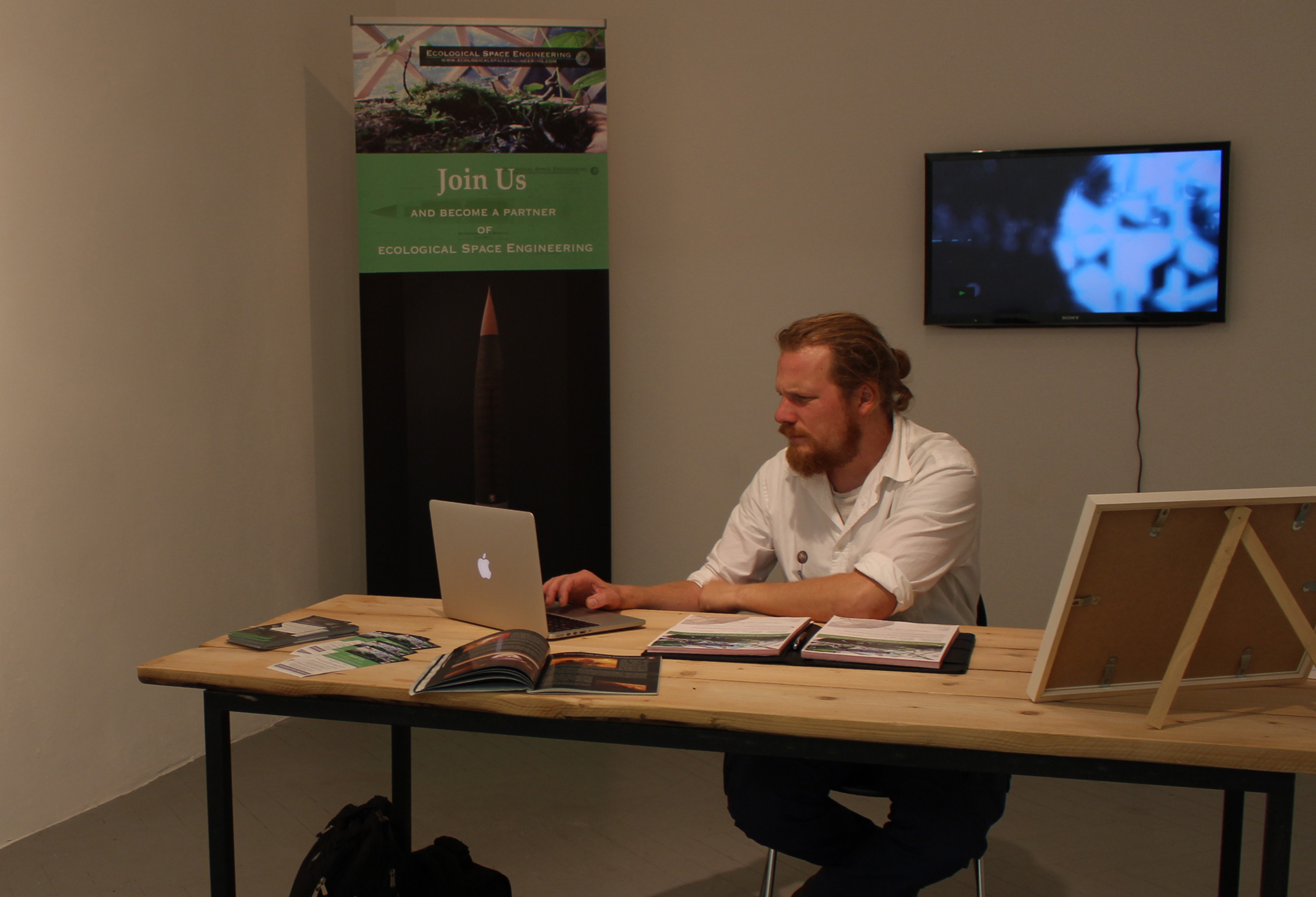 Office at FRISE in Hamburg (2017)
During the Altenale Festival in Hamburg, E.S.E. kept office at FRISE künstlerhaus and build up a stand in the shopping mall.
We promoted here our advance biotechnology. Our findings on bioremediation and mycoremediation and our new developed devices.
Click here for more information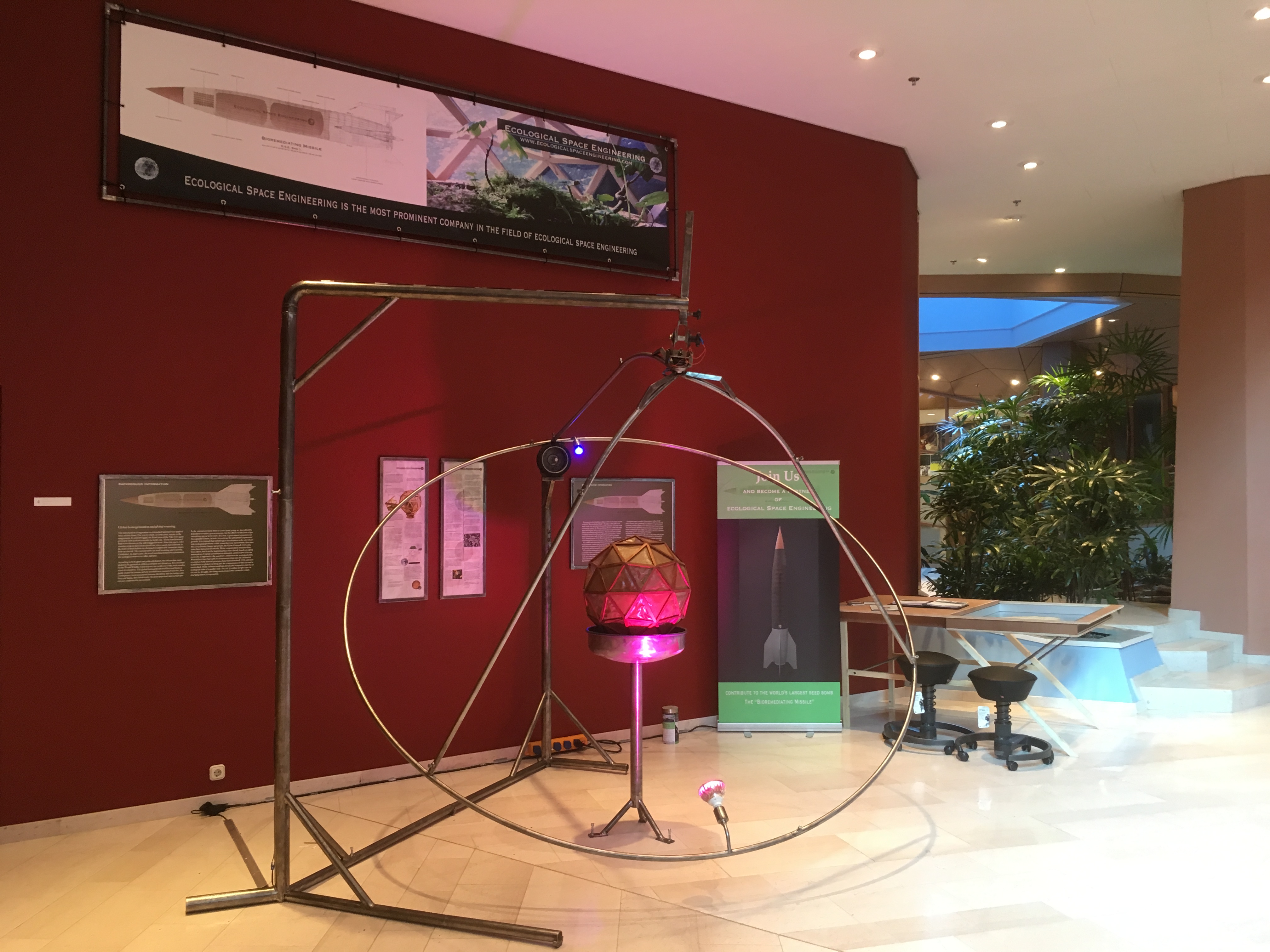 Our Office at Gasunie in Groningen (2018)
During our office hours in Groningen we tested the "Mycoremediating Biodegradable Closed Ecological System" underneath artificial LED grow lights.
Click here for more information
Also we promoted the Bioremediating Missile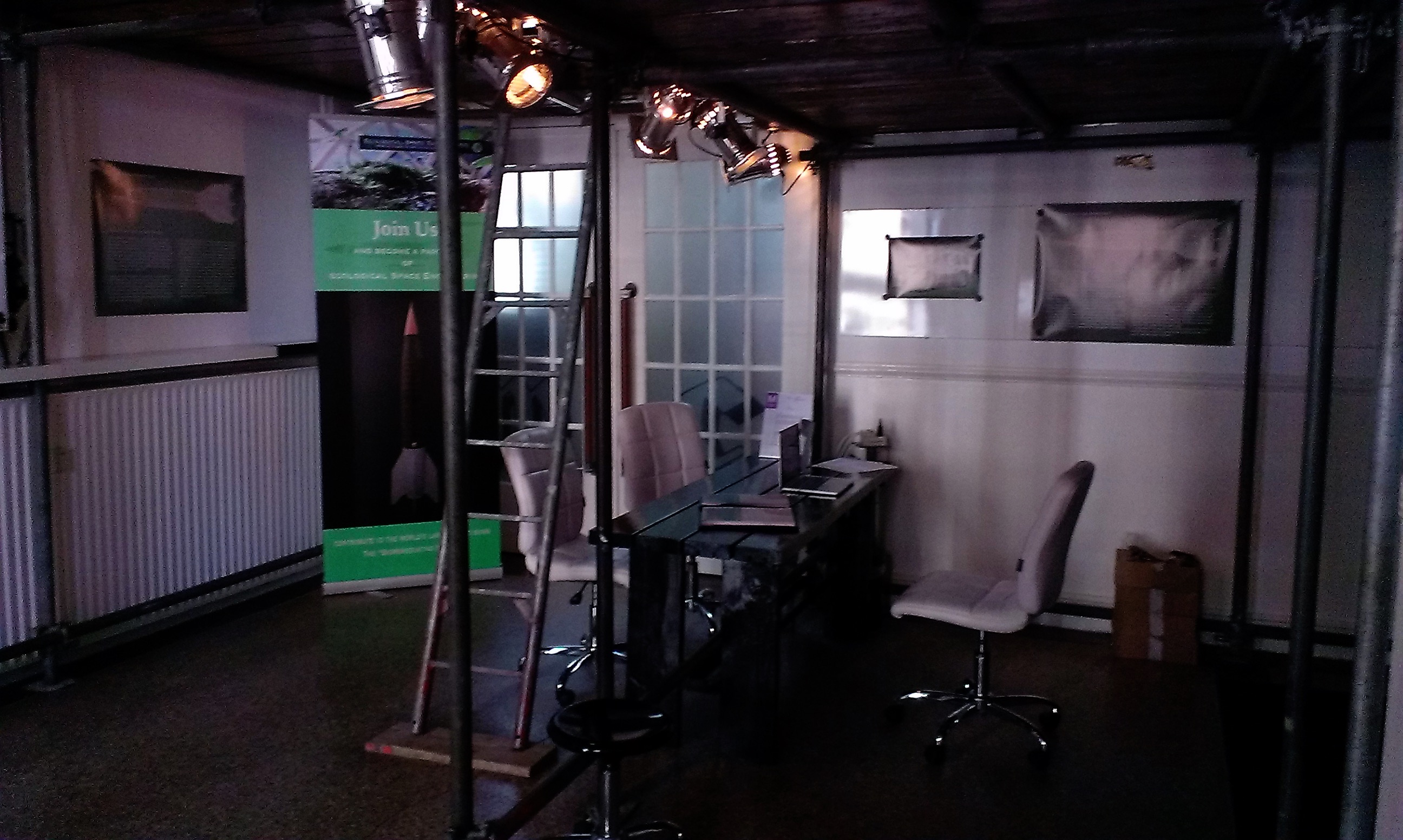 Our Office at NP3 in Groningen (2017)
This unique location brought our office close to the center of Groningen. We displayed our promotion video on a large LED screen in the center and promoted our project the "Bioremediating Missile"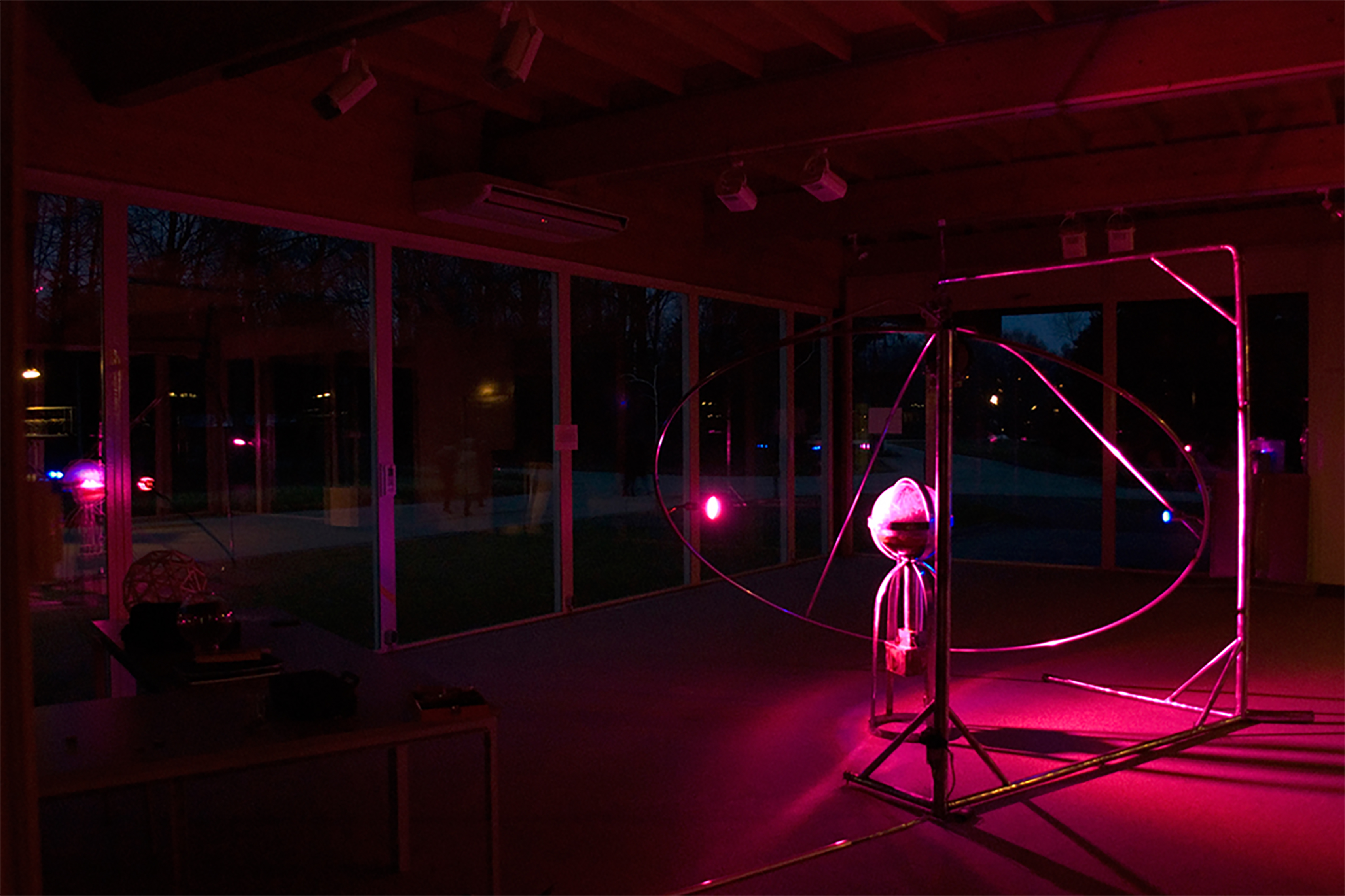 Our office at Zone2Source in Amsterdam (2014)
Exhibiting our first closed ecosystem for a duration of three months in total. In this period we couldn't sustain the ecosystem that was sealed from the outside environment, but many other interesting things happen. Read more
In our research facility we monitor and develop closed ecological systems, we look at the behaviour of organisms underneath shielded circumstances.
E.S.E.'s co-founder and Master in Fine Arts J. Volkers developed together with us a closed ecological system, in order to research the growth abilities of an shielded ecology, Volkers is interested in composing gathered biotic and abiotic constituents, to prepare them for closure and let the ecology unimpaired for a period of time. The behaviour of organisms within a closed sphere, their reaction to climate change and the influence of an artificial sun and moon orbiting around the closed ecology, makes this particular closed ecological system an important research tool.