The project involves building a replica of a V2 rocket. Filled with seeds, spores and fertilisers. It will be constructed in Romania and transported to West-Europe.
The project involves building an object in the form of a V2 rocket, the "Bioremediating Missile". The object is constructed with wood, textile, clay and other biodegradable raw materials. The name betray the content, the "Bioremediating Missile" is filled with seeds, spores and nutrients such as water and minerals. The project is being developed within the framework of the fictitious company Ecological Space Engineering (E.S.E.). This company is engaged in speculative design for improving the quality of life on earth. The rocket becomes a symbol of the state of the world and refers to the ecological crisis, technology, war and the role of man. I want to establish a dependence of Ecological Space Engineering in Romania and make the object there. The highlight of the project and part of the artwork is the transport of Romania to Western Europe and displaying the installation at various art festivals and exhibitions.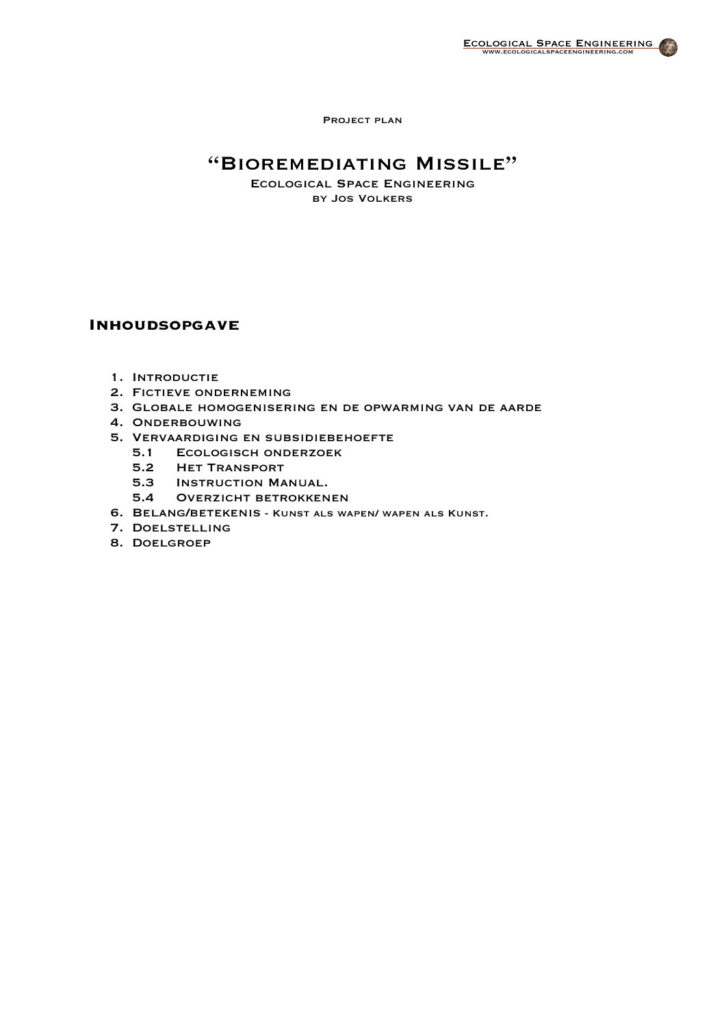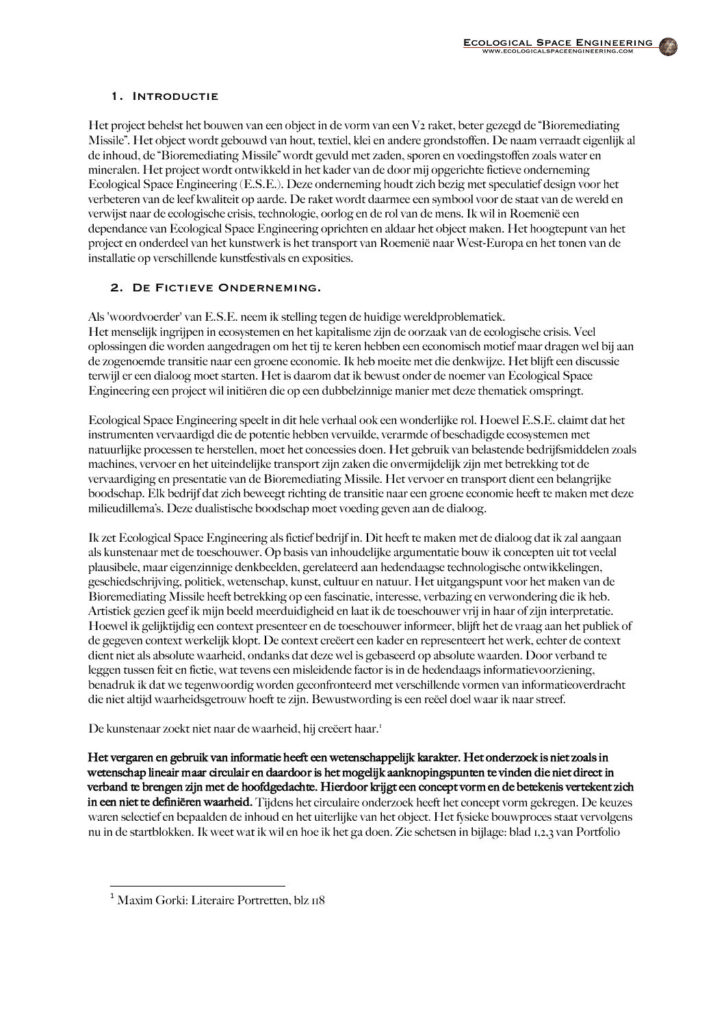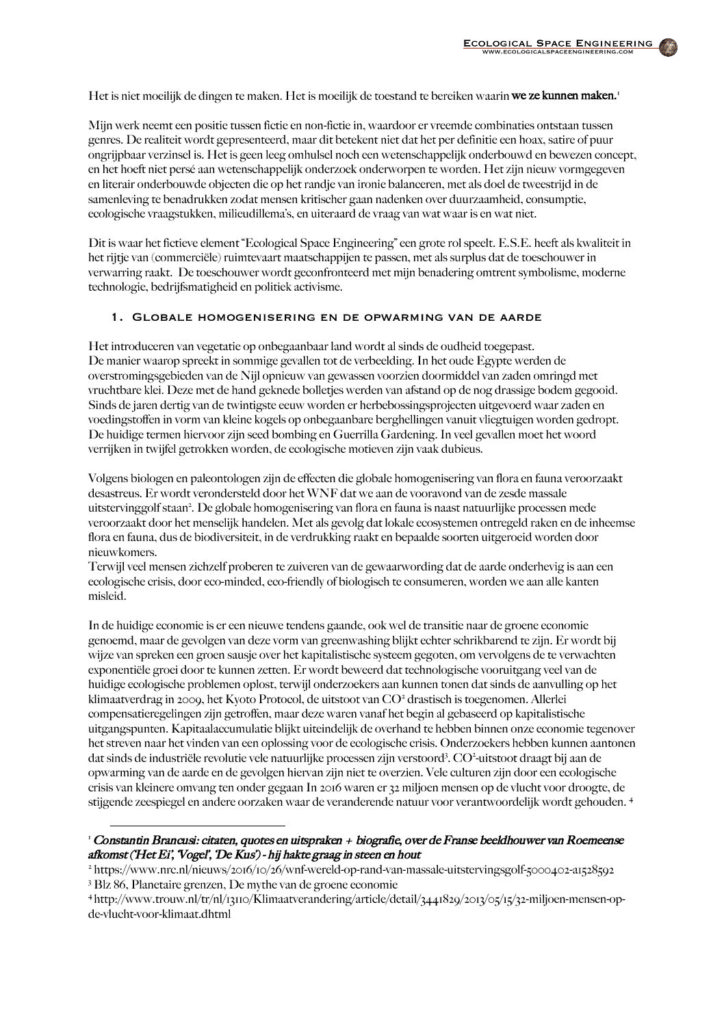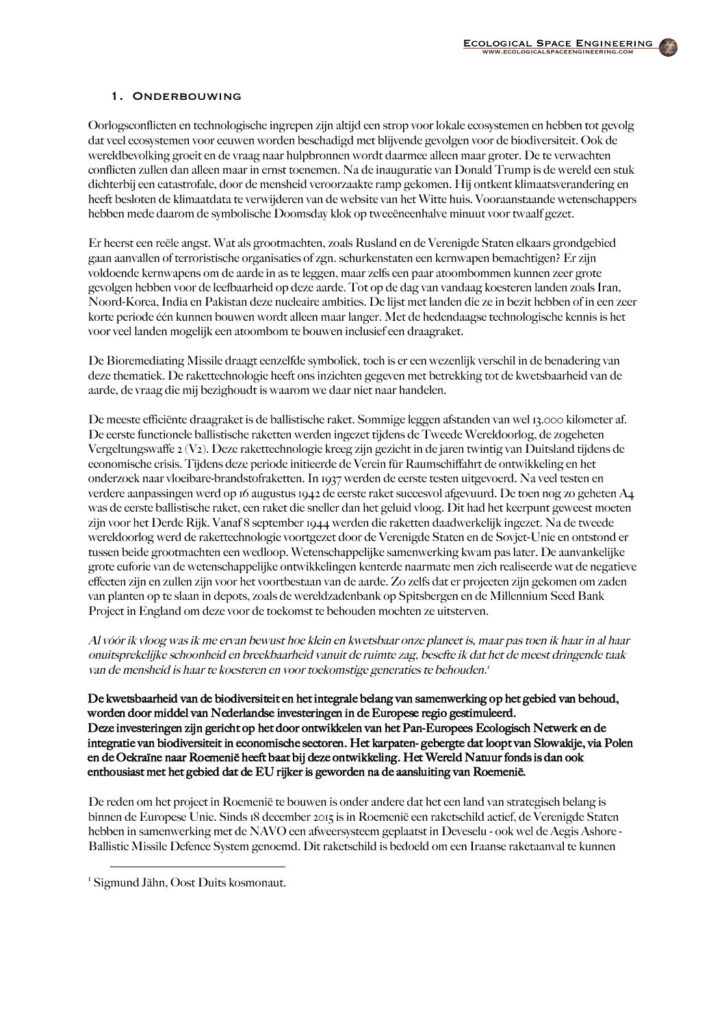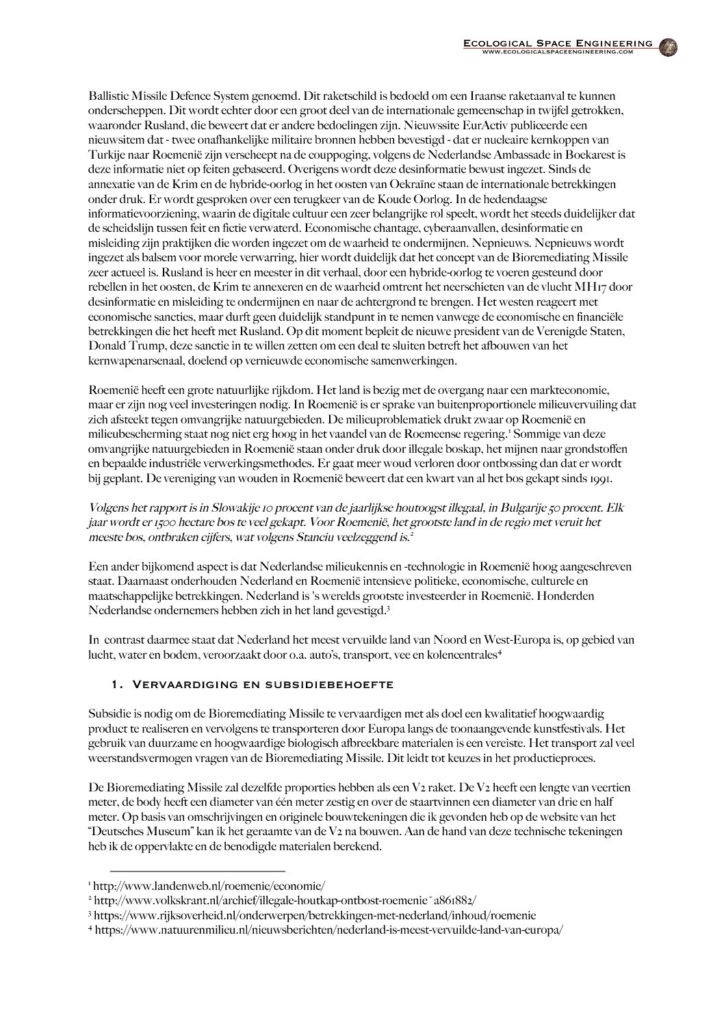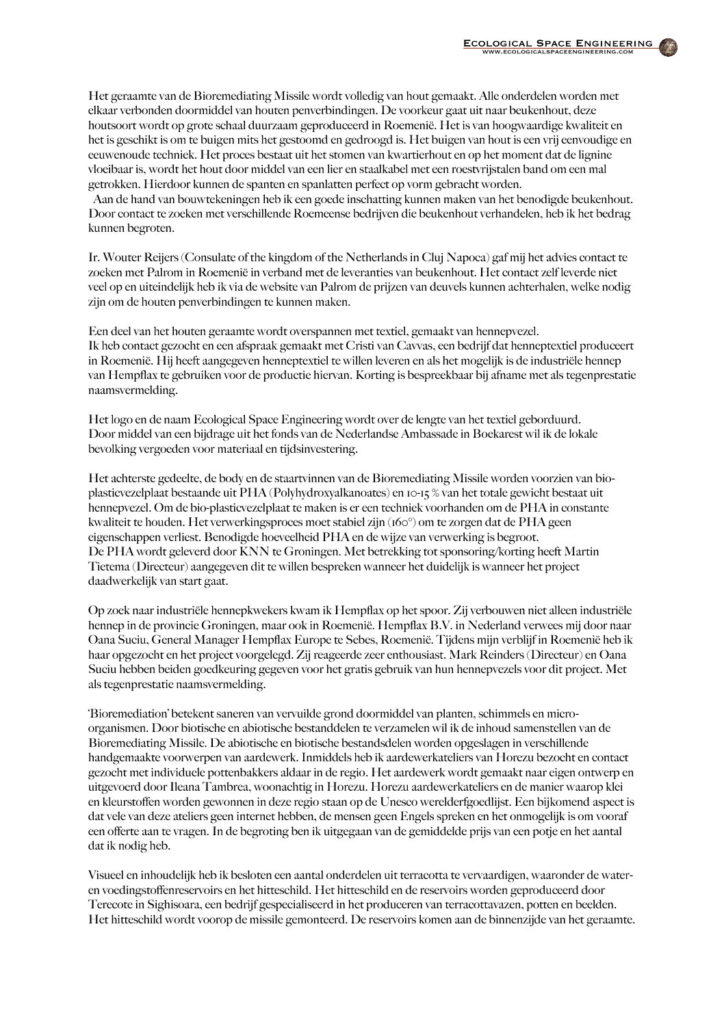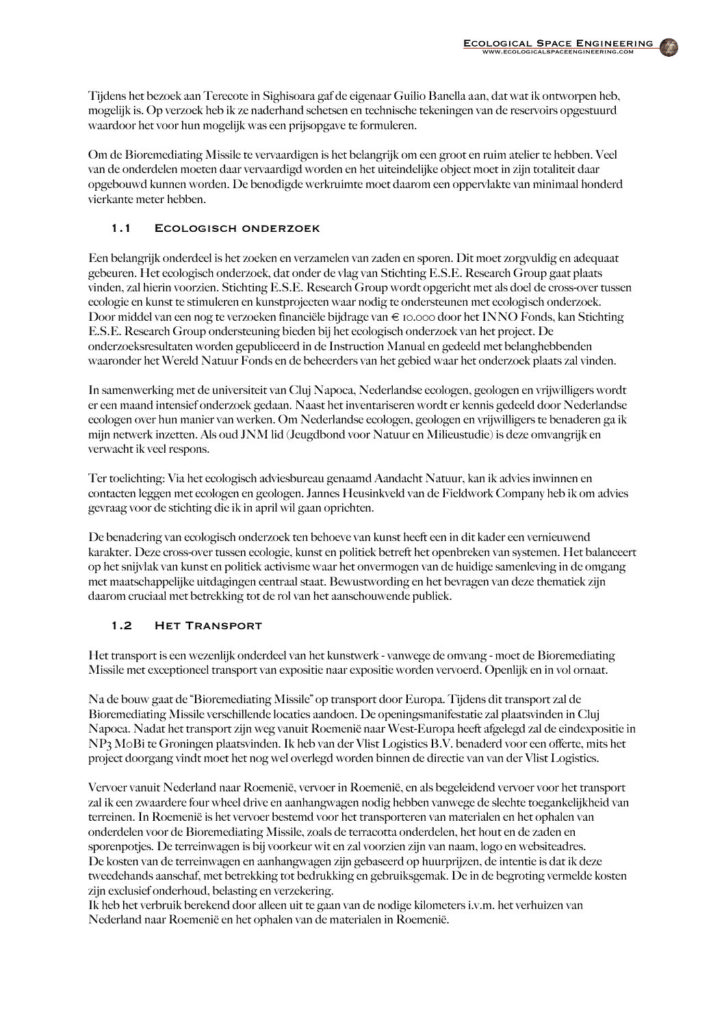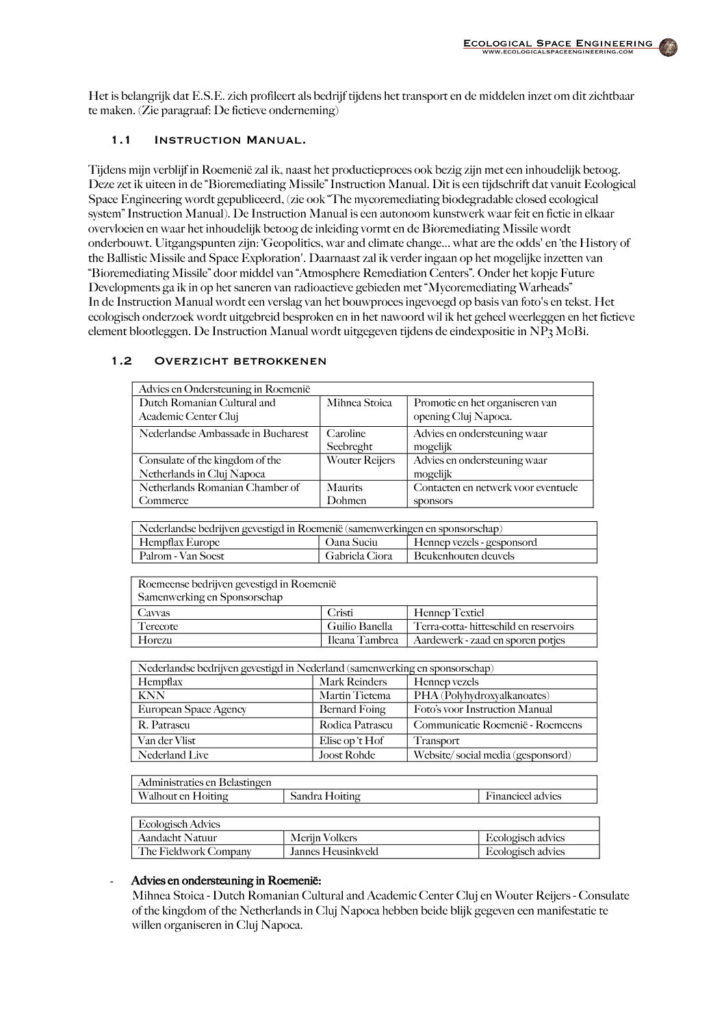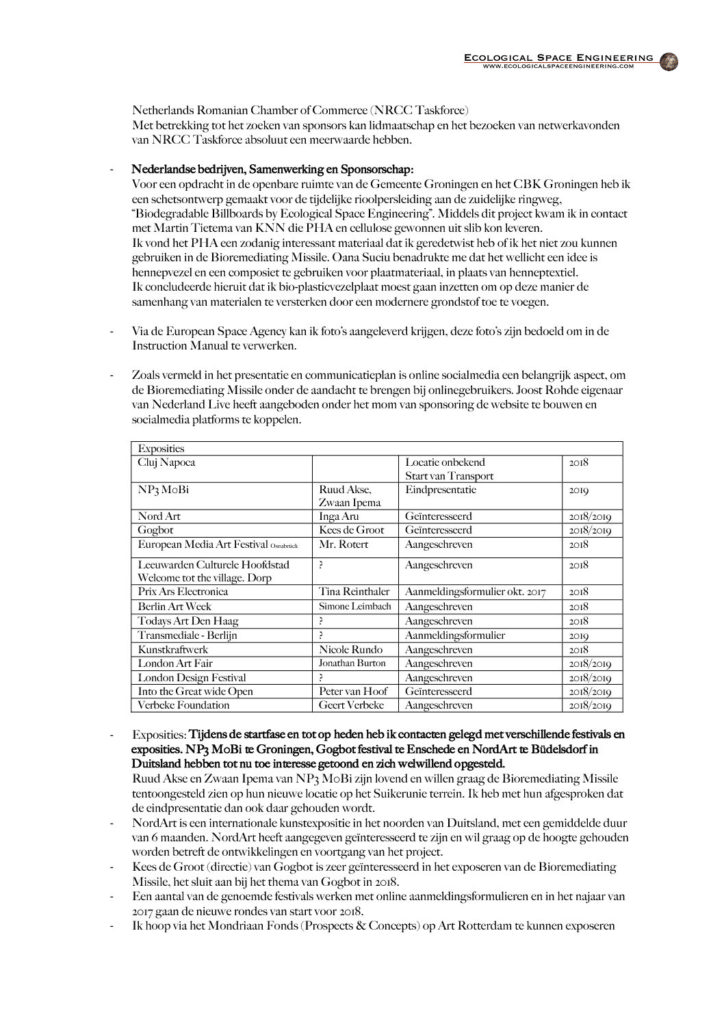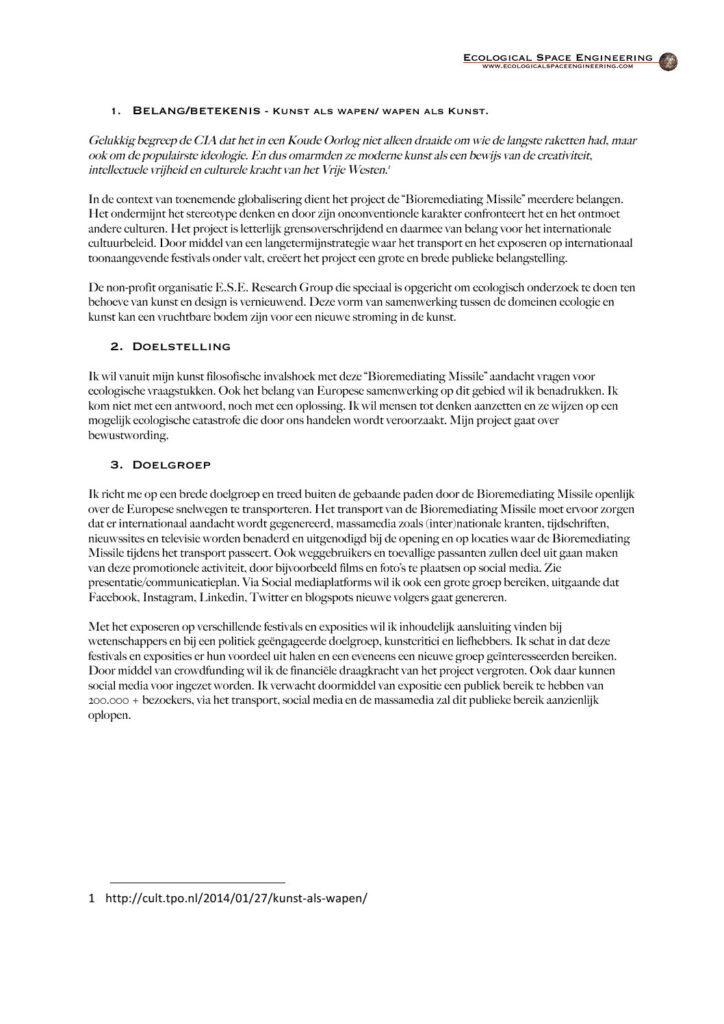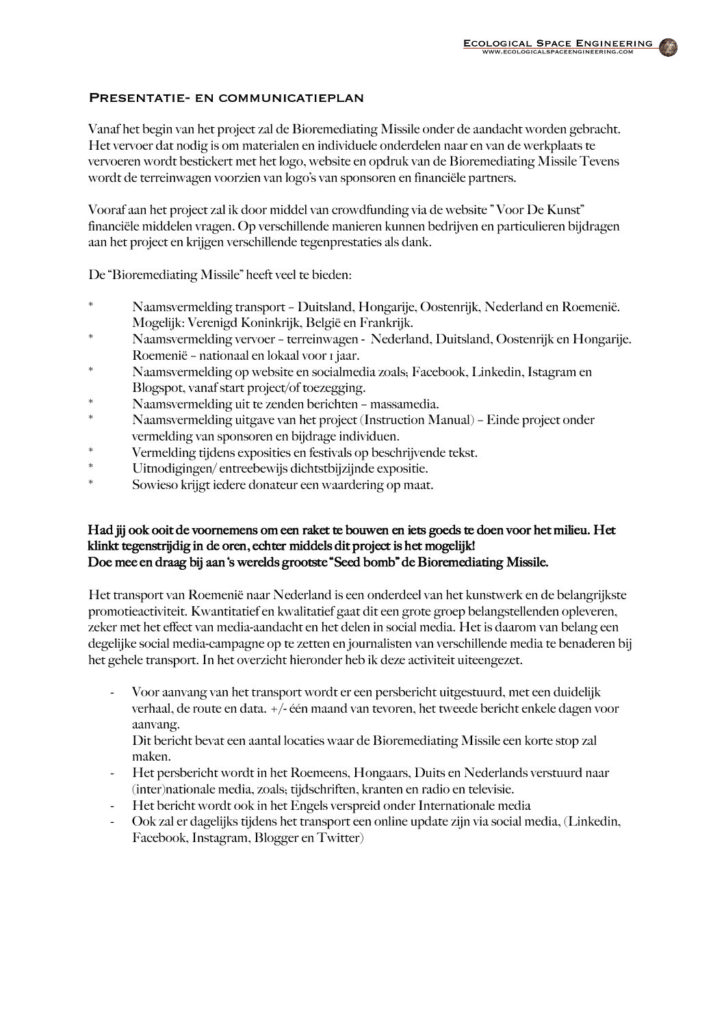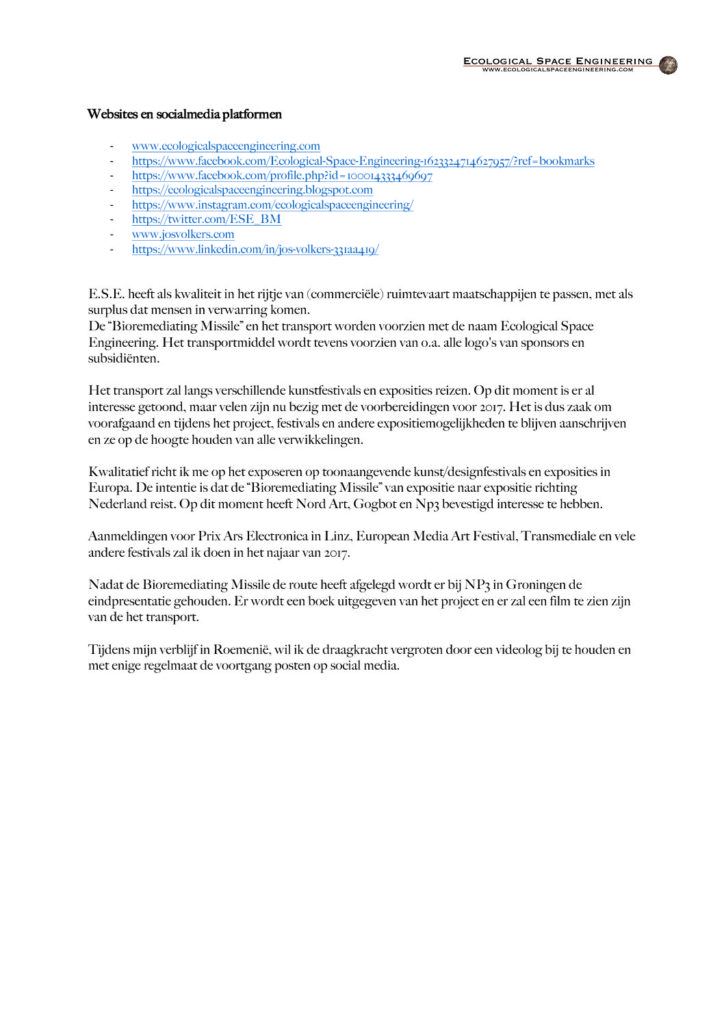 Is het niet mogelijk om de tekst te lezen, klik voor het PDF bestand op de onderstaande link.